Tap, tap, tap...Anyone still out there?? Anyone still checking in with me? Ugh. I'm so sorry I've been so MIA lately. To be honest, I just have not been in a real cooking mood lately - carrying around this baby belly all day makes you tired!
Here's a recent pic from 37 weeks:
And we've been very busy trying to get ready for baby so when I do cook it's really simple, quick stuff - grilled meat, chicken or fish with salad and bread mainly. Or we go out or order in. Bad I know.
I miss blogging. I miss cooking and I miss photographing my food! I also miss my energy though. I keep seeing all these beautiful posts going up all around me on food blogs and I'm feeling so behind.
I'm hoping to get a renewed energy soon, although I'm sure once the baby comes(which could technically be any day now), I'll have even less time and energy to cook. Don't fret - I will be back! In fact, I'm hoping to do some baking and cooking this weekend. I've seen some gorgeous strawberries in the stores lately and I'd love to bake something up with those if I have time.
I'm also planning a (gulp) huge 40th birthday party for my husband this July - yes folks he's going to be 40!! Seriously though he looks like he's 28. Here are some pics from a wedding we went to last week: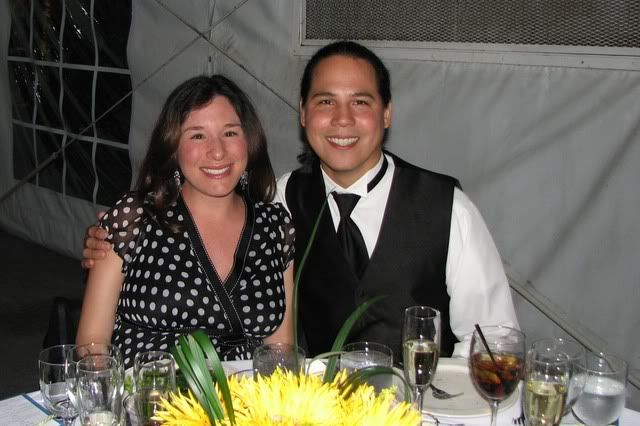 He always gets carded when ordering a drink! And a few times they refused to serve him because they didn't believe he was as old as his license says he is. Crazy!
I'm going to start entering him into contests for age guessing or something, if those exist. Anyway, I plan on cooking for that event with some help from my mom - ok a lot of help from my mom!! So stay tuned. There will be tons of good updates - food, parties and very soon baby pics. Thanks for sticking around!! Happy eating!