In middle and high school this single word, shouted down the hallway, could cause fear in the heart of any adolescent. For most 30-something males this word brings back memories of bullies and tighty-whities. For my husband, however, this word "wedgie" has a whole new meaning. One that evokes salivating and anticipation.
The wedgie, otherwise known as the wedge salad, is a classic dish, as American as apple pie. It's indulgent, beautiful, rich and simple all in one bite. Think 80s-power-lunch: striped suits, stately rooms bathed in dark mahogany, searing hot steaks bathed in butter, creme brulees, and large goblets of red wine. And the wedge.
Leave it to my husband to turn this American institution into an underwear pun. Nonethless though, we are both big fans of the wedgie. We order it whenever we encounter it on a menu. We always marvel at how simple it is and wonder why we never replicate it at home. So I finally did it.
To construct this salad you can kind of take some poetic license. Our favorite toppings for a perfectly chilled wedge of iceberg lettuce are chopped scallions, chopped tomatoes, crumbled bleu cheese, crispy prosciutto and creamy gorgonzola dressing. Any combination of those toppings would work. The most important part however, is finding a
good dressing recipe
, like this one from one of my favorite cookbooks, The Cheese Lover's Cookbook & Guide.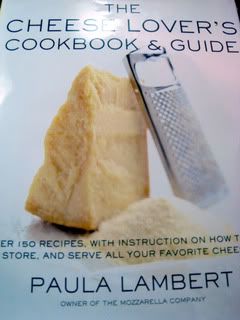 8 oz gorgonzola cheese
1/3 cup mayonnaise
1/3 cup sour cream
1/3 cup milk
1 teaspoon garlic, minced
1 teaspoon Worcestershire sauce
1 teaspoon white wine vinegar
juice of half a lemon
1/2 teaspoon salt
1 teaspoon pepper
3 large leaves of basil
Put half of the gorgonzola, along with the rest of the ingredients into a food processor and pulse process until smooth.
The recipe tells you to pulse in the last half of the gorgonzola. I however, just crumbled the rest of the gorgonzola and mixed it in with the dressing to make it chunky, creamy gorgonzola dressing.