I feel like this dish was one last hooray for summer foods. It was light, fragrant and full of fresh vegetables and basil. This salad makes a great side dish and the leftovers were perfect for lunch.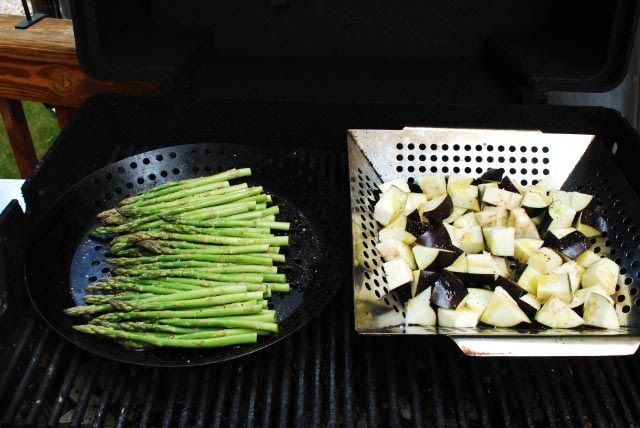 This is also one of the first times I've cooked with quinoa. I learned a few things. One - it's pronounced KEEN-WAH not KWEE-NOAH.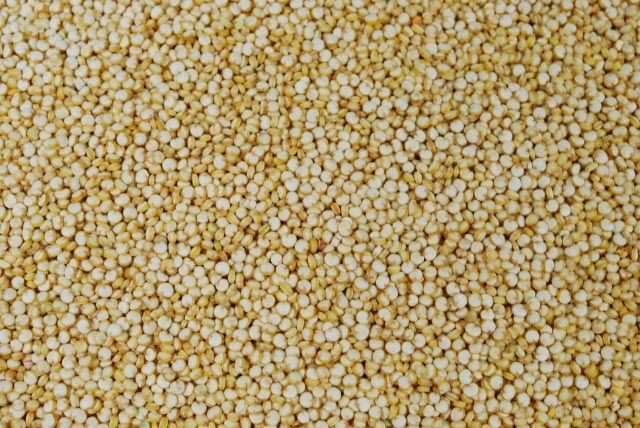 Yes I was that girl in the grocery store. Second, it's not like cooking up couscous. It's a little more complicated. First there's all the washing off, even though I wasn't really sure what the heck I was washing off? Then you boil it and then you steam it and then you fluff it. I think the same steps were involved in doing my hair for my wedding! Huh? No just kidding but you get the picture. A bit time intensive, but worth it as this keen-wah holds tons of nutritious value. So if you're looking for an alternative to orzo or couscous, give this ancient grain a try. You'll be glad you did. Enjoy!
Quinoa with Grilled Vegetables
source: Gourmet Magazine for instructions on how to cook quinoa and me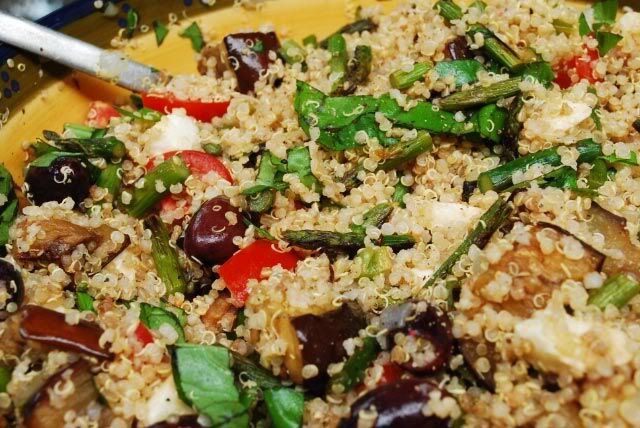 1 1/2 cups quinoa
1 small eggplant, cubed
10-15 stalks of asparagus, trimmed
1 pint of grape tomatoes, halved
8 oz pitted kalamata olives
1 container of mini fresh mozzarella balls, cut in half
a handful of fresh basil, chiffonaded
salt and pepper
Italian Vinaigrette (I used Good Seasons Italian dressing packet and mixed with balsamic vinegar and olive oil)
Wash quinoa in several changes of cold water in a bowl, draining in a large fine-mesh sieve.
Cook quinoa in a medium saucepan of well-salted boiling water, uncovered, until almost tender, about 10 minutes. Drain in sieve. Add 1 inch water to saucepan and set sieve in pan (make sure bottom of sieve is not touching water) and bring water to a boil. Cover quinoa with a folded kitchen towel (not terry cloth), then cover with a lid (don't worry if lid doesn't fit tightly) and steam until tender, fluffy, and dry, 10 to 12 minutes. Let stand off heat, without lid but still covered with towel, 5 minutes.
Meanwhile, preheat your grill. Place your asparagus and cubed eggplant in a grill pan and toss with olive oil, salt and pepper. Grill until tender. Remove and let cool. Chop your asparagus when cool.
Mix the chopped grilled veggies with the quinoa, cheese, olives, tomatoes and basil. Then toss with your favorite dressing and serve.