Ok so no I'm not turning this into a photo blog! But my friend's wedding was so beautiful I just had to share some pics. Being an Indian wedding, there was a lot of great color and photo opportunities. I love my camera and recently acquired an external flash, making it that much easier to get some fabulous indoor shots at night. I'm also using a new editing software that takes all the mystery out of making good photos look professional! So here are a few pics from the big day. And, as a teaser, I just finished baking an awesome pumpkin cheesecake for Thanksgiving dinner. We're having about 20 people at my mom's house and the menu is vast! More to come....
The groom came in on a horse with his nephew!
The beautiful bride!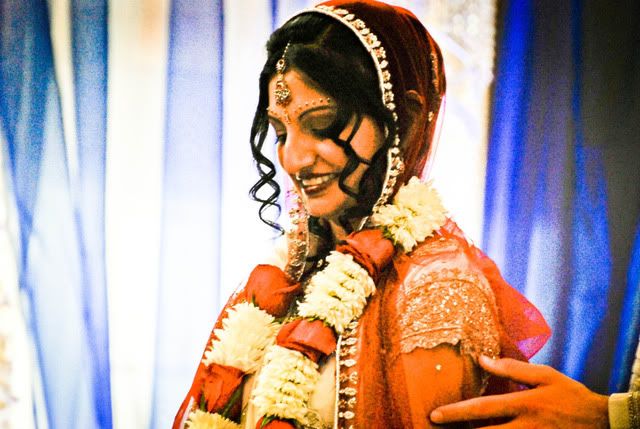 The groom's sister sporting some great Indian jewelry.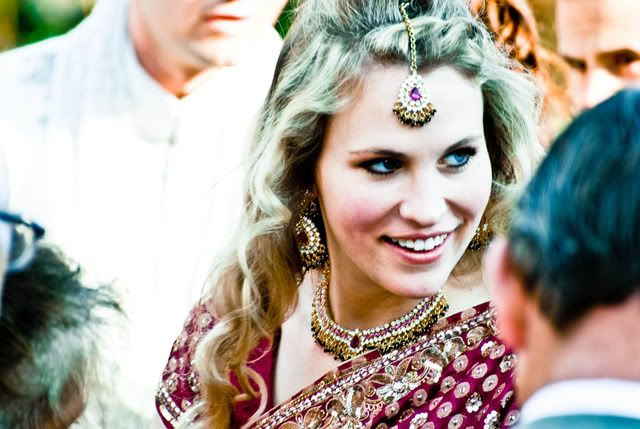 The cake topper - the bride wore a vibrant blue and crystal dress for the reception that matched the cake topper exactly!
The couple during the toasts.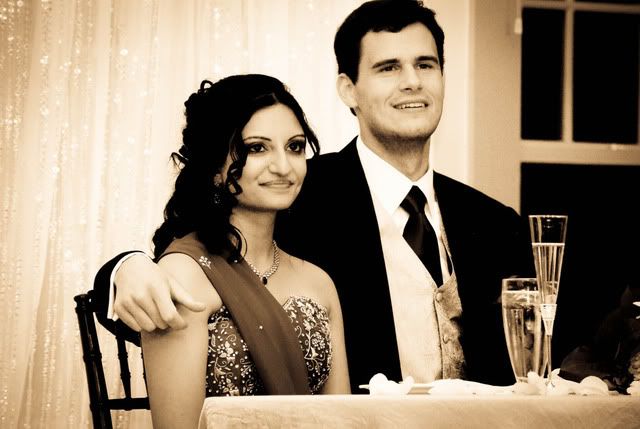 Sunset shots at the gorgeous bayside venue in Chesapeake Beach!