Oh homemade crab ravioli, why haven't we met sooner?? This was one of those dishes that just blew my family away. My mom ate two servings of ravioli! I've never seen her eat so much pasta in my life - she's one of those health conscious, figure-watchers blah blah blah. We were all powerless against it! It made an elegant and delicious pasta course for our traditional Italian Christmas dinner.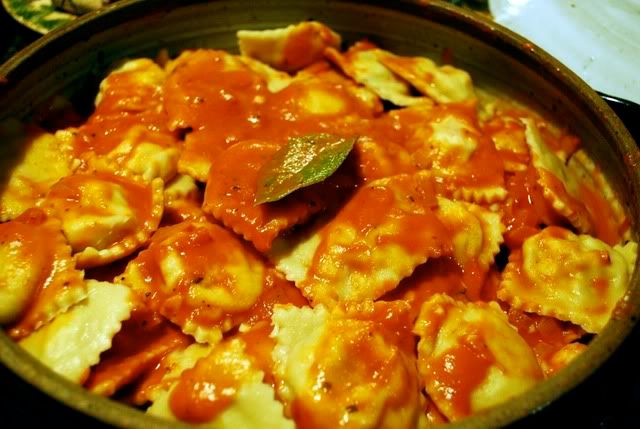 Not only was the pasta light and tender, but the filling was delicious. I used lump crab meat, ricotta cheese, fresh basil and diced red pepper. I made a vodka tomato sauce to cover these little morsels. I'm not going to lie - it was a lot of work to make the fresh pasta dough. I had a hand crank pasta sheet roller and spent nearly two hours rolling out dough, stuffing the ravioli and pressing them to form a tight seal. One thing I can say that made the process much quicker and smoother was a ravioli form. You can find them at Williams-Sonoma or online from any site that sells kitchen equipment. It makes all the ravioli the same size and helps you determine how much filling to put in each one.
These tasty ravioli are well worth the effort though for a special family meal. They won't soon be forgotten! I found the recipe
here
.
The instructions are pretty straight-forward. I doubled the filling and pasta recipe and came out with nearly 72 ravioli - I think this was due to the fact that I rolled the dough as thin as I could without it breaking. Good luck and here are some step-by-step photos that will hopefully help you in the process should you decide to make some of your own. Enjoy!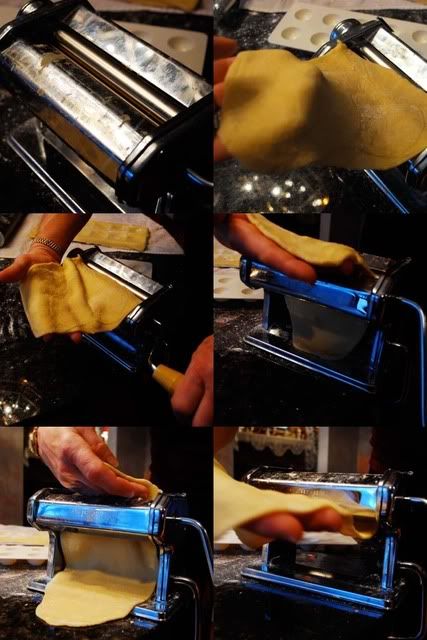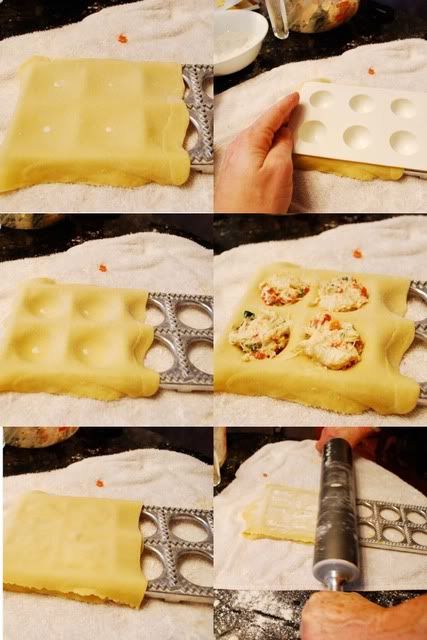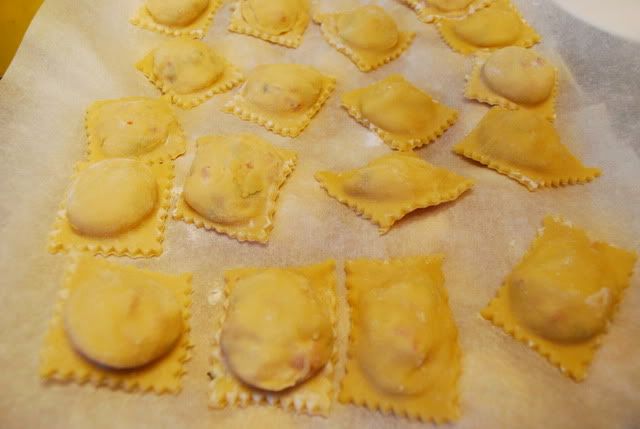 (And one tip - these ravioli really are done once they float to the top. It won't take long, so you'll be surprised when they float up within two minutes and if you're like me, you'll wonder if they are really done. Take my word, yes they are. They cook up perfectly aldente.)