What can be better on a beautiful snowy afternoon than hot, homemade soup?? Pretty much nothing.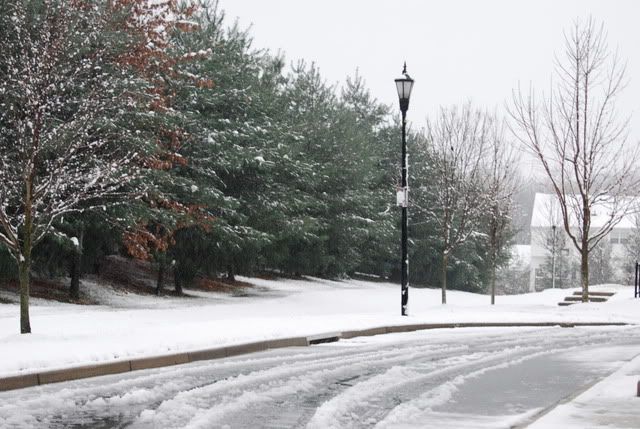 Well, except decorating your tree and sipping hot cocoa afterwards, which fortunately we were also able to enjoy. What a perfect marriage of food and festive activities! Speaking of marriage, let's talk wedding soup (brilliant segway I know haha - I should do television news writing!).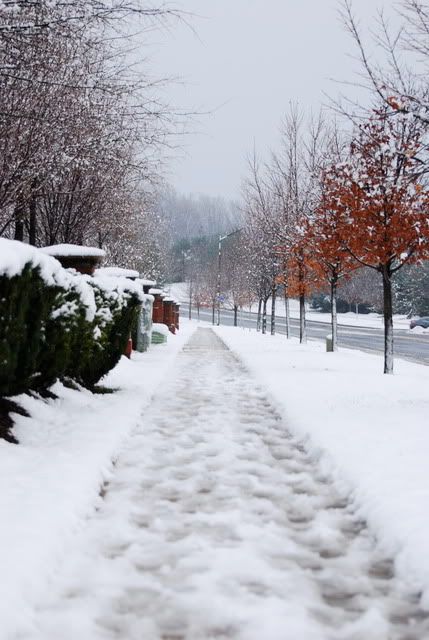 Anyway,I was always curious why they called this "Wedding" soup since I had never actually had this at any of my relatives Italian weddings. So I googled it and lo and behold - an answer. Apparently the name of the soup in Italian, Minestra Maritata, has been misconstrued in English. Surprise - we butchered a foreign language yet again! Oh well. Anyway, it really means "Well-married Minestrone". Say what? Yeah, that doesn't really make much sense at first (now you can see why we came up with our own interpretation), but there really is a simple explanation. The soup was named so because of the great flavor pairing of greens and meat in a soup. They were made for each other - or as Neaopolitans say, "maritata". So there you have it! A little food history for you to swallow with this delicious soup.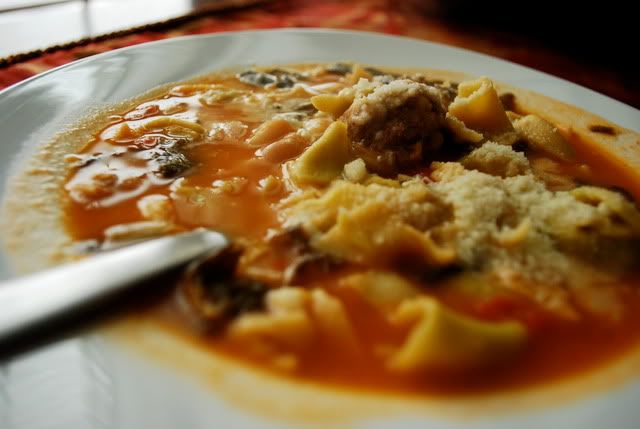 This may not be the traditional version of this classic soup, but it's the version I grew up with. It includes tortellini, mini meatballs, and a mix of greens (spinach, swiss chard, or whatever you prefer). I made a huge batch of this and froze half of it. Having never frozen soup before I wasn't sure how this would work. Surprisingly, it freezes pretty well. And makes for a easy weeknight meal on a busy night. I served mine with some buttery garlic bread. If you're looking for a comforting, hearty soup that is truly a meal in a bowl then look no further! Enjoy! And here's a pic of our tree! Hope everyone is enjoying the Christmas season so far. Merry merry!!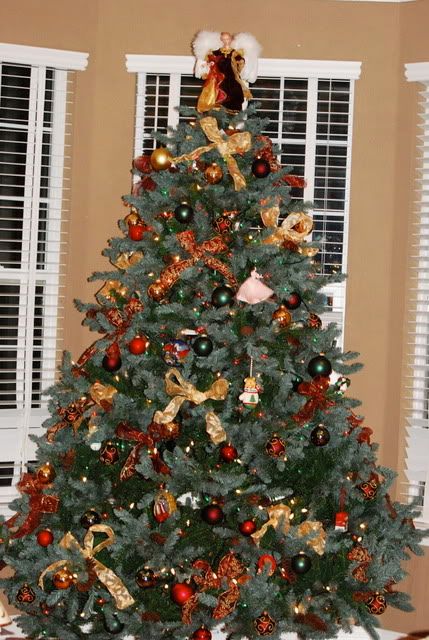 Italian Wedding Soup
For the Meatballs (makes about 20 meatballs)
1/2 pound ground beef
3 to 4 Italian sausage links (depending on size), casings removed
1 egg
small handful of bread crumbs to bind
small handful of grated romano (or parm) cheese to season
chopped fresh oregano or a teaspoon of dried
1 clove garlic, minced
salt and pepper
For the Soup
2 carrots, shredded
1/2 onion, diced
3 garlic cloves, minced
3 tablespoons olive oil
1 tablespoon tomato paste
salt and pepper
4 cups chicken stock
6 cups water (You can use ALL stock if you want, I just only had 4 cups on hand so I had to go with water for the rest. Up to you! I found it just as flavorful with out - less salty this way)
1 pound of cheese tortellini
1 can of diced tomatoes with the juice
1 can of cannelini beans, rinsed and drained
1 pound of greens (I buy the bag of swiss chard and other greens that come pre-cut and washed at Trader Joe's)
plenty of grated parmesan or romano cheese for serving
First - make your meatballs. Combine the ground beef and sausage with your egg, breadcrumbs, cheese, oregano, garlic and season with salt and pepper. Once meat is well mixed, begin forming meatballs - about the size of a large tablespoon each. I made mine about the size of a golfball - which is bigger than normal, but I was just being lazy. If you have more patience than me, then truly they should be about the size of a marble so they can fit on your spoon.
Lay the meatballs in a nonstick pan or on a nonstick baking sheet and bake at 350 for 20-25 minutes, depending on size, until they start to brown. You can also brown them in a pan if you prefer, but I just think it's easier to bake them. Less mess. If you make the meatballs small enough - ie marble size, you can just throw them in your boiling stock/water and let them cook that way. Since mine were bigger and I wanted to make sure they cooked the whole way through, I browned them first in the oven and then dumped them in the hot tub where they could finish cooking.
While your meatballs brown, you can start cooking the vegetables in the bottom of a large stockpot. Throw your shredded carrots, onion and garlic into the pot with your olive oil. Once they start to sweat, add your tomato paste. Season with salt and pepper and then pour in your stock and water. Bring the soup to a boil and add your tortellini and meatballs. Once tortellini has cooked to aldente, add in your tomatoes, beans and greens. Once the greens have wilted down, your soup is ready to serve.
Ladle into bowls and top with a generous spoonful of grated cheese.