Did I ever mention that I love dip?? I could seriously eat most dips as a meal. When I go to a party, I always fall prey to the dip. If it's creamy or cheesy then fugghetaboutit! I'm smitten. So since I enjoy dip so much, I try to whip up some healthy ones once in a while that I don't mind indulging in a little too much. With that said, I present this "creamy" dip that is full of vitamins and minerals.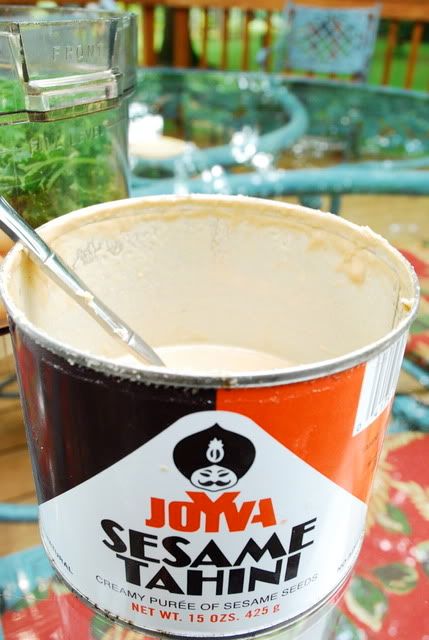 I would say this a combination of babaganoush (I'm sure I'm spelling that wrong and I'm also sure I'm too lazy at the moment to google it and get it right so my apologies) and white bean dip. I combined grilled eggplant, cannelini beans, tahini, lemon juice, parsley and olive oil and served it up with oregano pita crisps.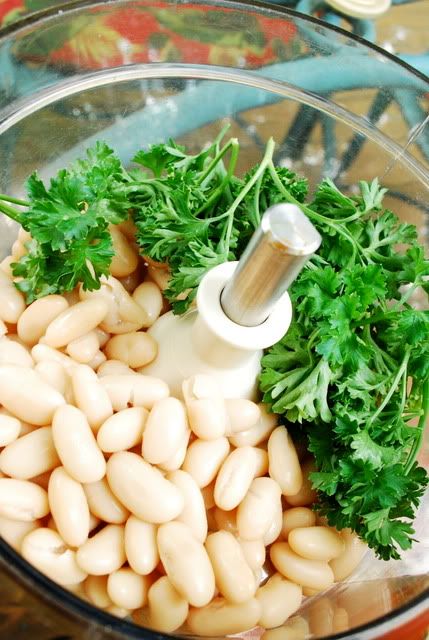 Perfect for a dinner party and healthy too! Enjoy!
Grilled Eggplant and White Bean Dip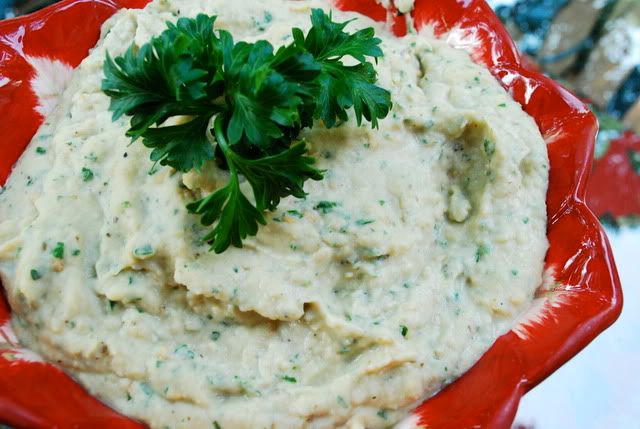 1 eggplant
1 can cannelini beans, drained and rinsed
2 tablespoons tahini
juice of half a lemon
1/4 cup chopped parsley
2 cloves garlic minced
1/4 cup olive oil (or more if needed to get the right dip consistency - I didn't really measure I just streamed it in while the processor was running and stopped when it looked dipish, if that makes sense?)
salt and pepper
Cut the eggplant in half. Drizzle each cut half with olive oil and sprinkle with salt and pepper. Place skin side on the grill first and let cook until slightly soft - about 8 minutes. Flip and grill on the flat cut side until completely soft.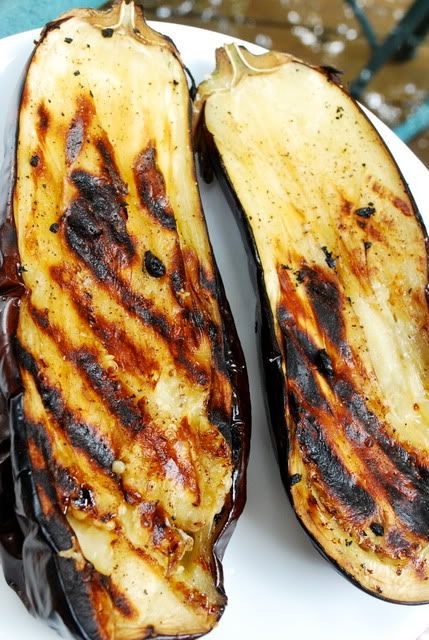 Once done, scoop the flesh out of the skin into a food processor. Add the remaining ingredients except for the olive oil and pulse until smooth.
Then stream in the olive oil as the processor is running. Once the ingredients become a thick dip consistency remove from processor and serve with oregano pita crisps.
Oregano Pita Crisps
1 package of pita bread, cut into triangles
olive oil
1/2 cup chopped fresh oregano (or dried is fine too, just sprinkle on what you need to adequately coat the pita triangles)
Preheat the oven to 375. Drizzle the pita triangles liberally with olive oil.
Once the pita triangles are well oiled, sprinkle the oregano over them and toss to coat evenly. Season with salt and pepper and then bake in a single layer in the oven until golden brown and crispy. Serve with a dip of your choice.