For our one and only dinner in town, we decided to take in some local flavor. We had originally planned to go to
The Crooked Spoon
, whose eclectic menu choices were a surprise for this small town, but unfortunately they were packed! We were too hungry to wait so we wandered down the street and strolled into the
Gunflint Tavern
. This wasn't your typical tavern food!
While they offered your usual burgers and sandwiches, they also presented some gourmet items like pesto mussels, brie en croute and barbacoa pork flautas. Despite the obvious flare on the menu, this place was au-natural and as down-home as taverns come.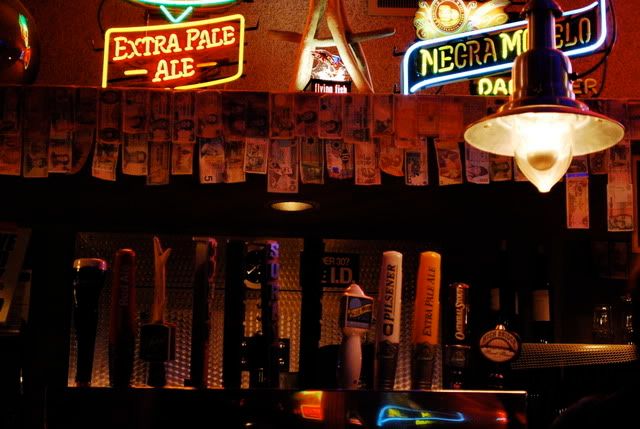 We sat at a communal wood table for dinner. The dining room was no frills - dark wood, assorted chairs and simple table settings. The bar was aglow with neon beer label signs and dimly lit hanging tin lights.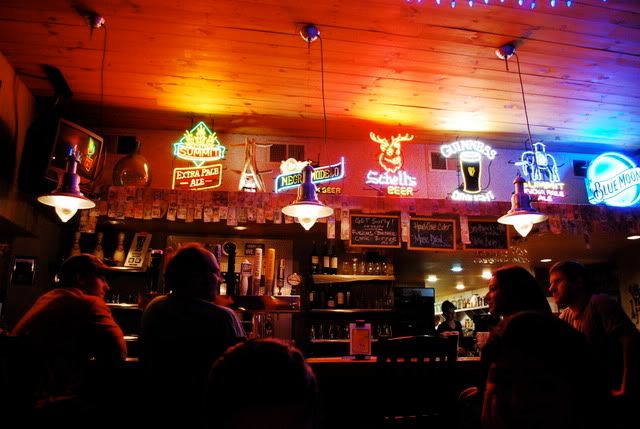 To top off our experience, there was live music at the tavern. Two fiddlers, dressed in the proverbial jeans and flannel, sang bluegrass and folk songs. They even had one member who played a whole back beat for a song on his thighs! It was almost hard to watch his thighs get redder and redder throughout the whole performance.
We ordered a round of drinks and two of us, myself included, made a cardinal no-no when ordering drinks at a bar. Never order a specialty fru-fru mixed drink.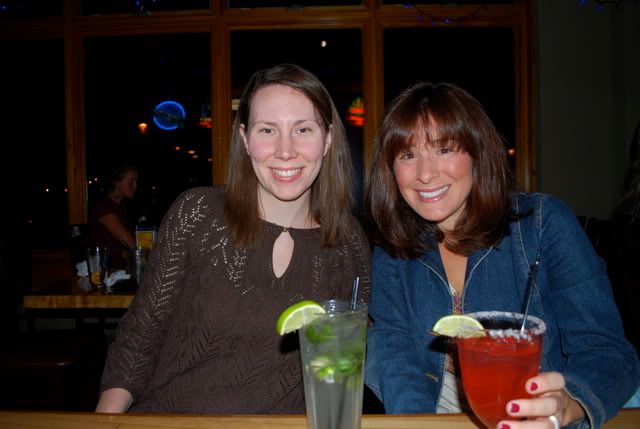 I got the Roja Margarita and one of my friends ordered the Mojito. Both tasted like watered down juice. Oh well - live and learn. Or well, let's hope I've learned this lesson by now. We moved on to beers and two of us split a bottle of wine. Hey, it's vacation!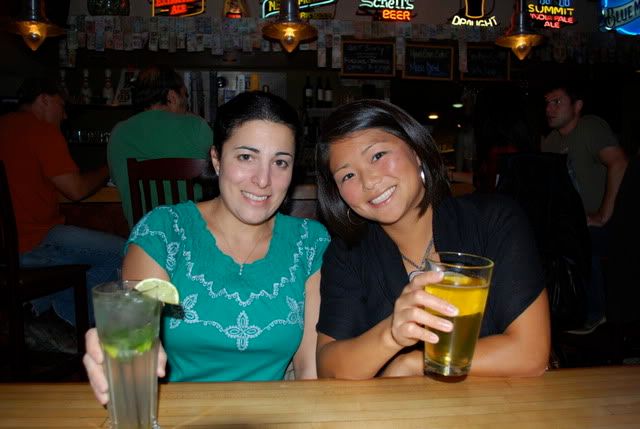 For dinner, we ordered up the brie en croute for an appetizer. A small wheel of brie hides inside a ramenkin topped with phyllo dough. The plate is decorated with assorted nuts, some preserves (raspberry I think) and apple slices. It was a good start to take the edge off our hunger.
My friends ordered the pesto mussels with toasted ciabatta, the chicken gyro and the fried tilapia sandwich. I opted for the jalapeno bacon burger. The mussels came in a generous portion and swimming in a green pesto broth.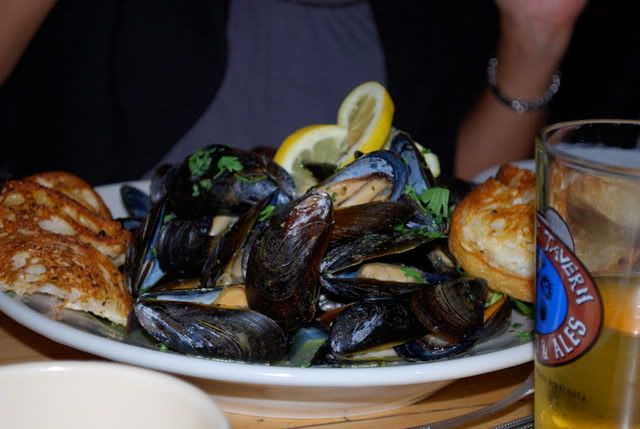 The chicken gyro was pretty standard. Chicken chunks in a soft pita with cucumber, tomato, onions and a sour cream sauce. They served the sandwiches with a choice of potato chips or tortilla chips drizzled with southwestern sauce.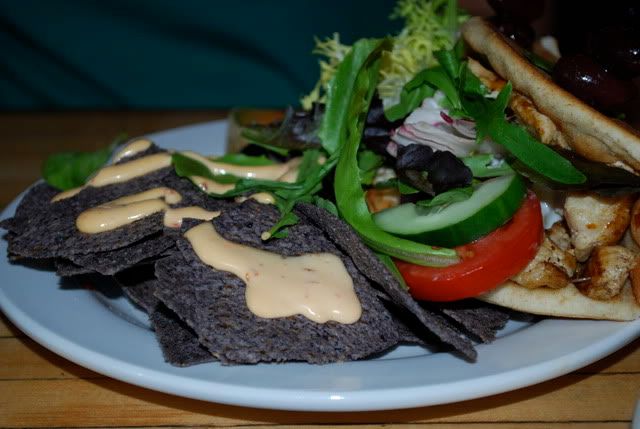 The fried tilapia was cooked well - crispy yet juicy - and a nice sized piece for the sandwich.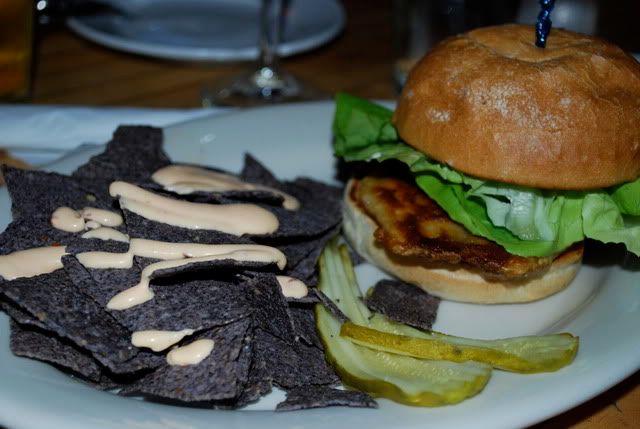 The jalapeno bacon burger was very good. They must marinate the bacon in jalapeno juice because the bacon is what imparted that hot and vinegary jalapeno flavor. This burger was spicy, so probably not the best thing to eat at 9:30 at night, but hey, it's vacation!! And I did enjoy it. I did suffer for it all night long and into the morning however. Oh well.
Overall, a great experience taking in the local nightlife and food in Grand Marais. Next time I visit Lake Superior though, which hopefully happens, I'll try out The Crooked Spoon.