I saw these on
Proud Italian Cook
blog. I really love her blog. Beautiful pictures, inspired recipes and good downhome Italian cooking, which is my favorite.
She had this recipe for the butternut squash stuffed shells (click the link above for the recipe) and then one for butternut squash lasagna.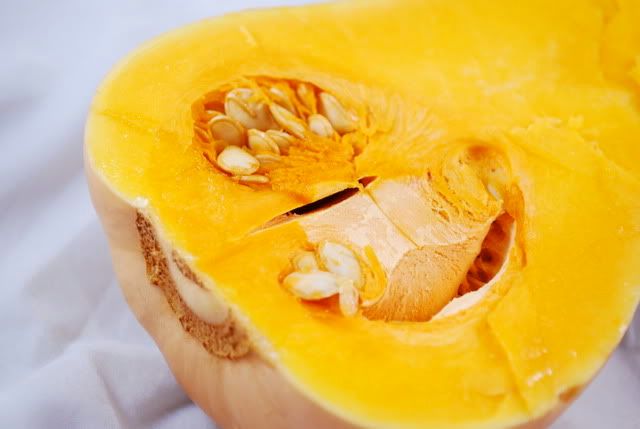 I decided to try the stuffed shells first. These were so delicious and fairly easy to make as well. The main reason I chose the shells was because I figured they'd be pretty easy to divvy up for lunches the next day, if there were leftovers, which there were. So I made these for a family dinner and my mom packed up the leftovers for me and my husband. Little did I know she packed them at the bottom of the box so when we got in late that night from her house, I forgot to remove them and put them in the fridge overnight.
So needless to say, when I discovered them the next night at the bottom of the box, they had to go straight in the trash. I was devastated because they would have made the perfect lunch for the next two days. And it never feels good to throw away food. Oh well. We did enjoy them while they lasted.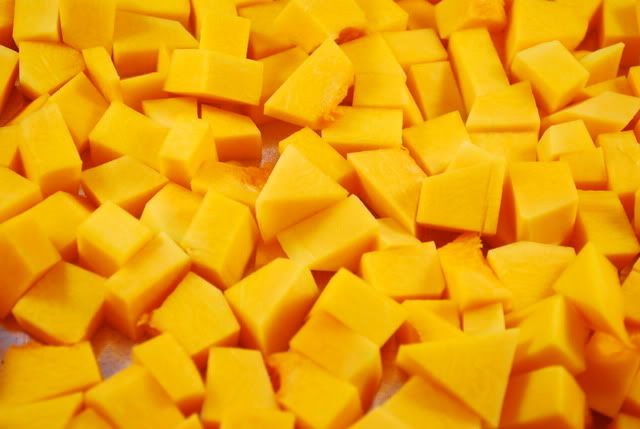 The one thing I would do differently next time, well actually two things, I would eliminate the lemon zest. I honestly don't know why I even included it this time around. I'm not a fan of lemon zest to begin with, but
Proud Italian Cook
really sold me on how it would enhance the dish so I figured what the heck. Unfortunately, as usual, it was too strong of a flavor for me and my husband didn't like the zestiness at all. The other thing I would change was the sauce.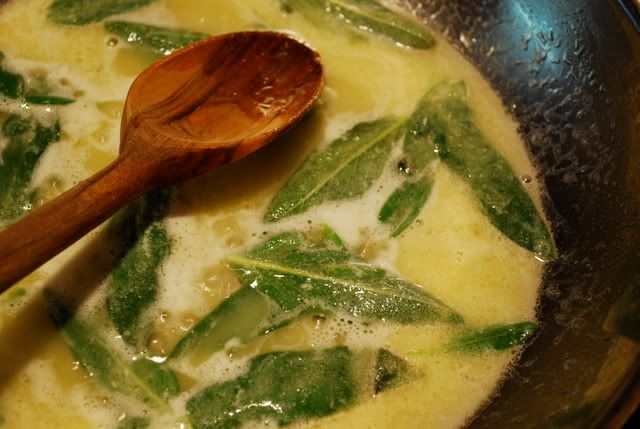 I made a sage brown butter sauce, but I think a nice, creamy bechamel would have served these shells better. I added a bit of chicken stock and lemon juice to my brown butter sauce and it was pretty tasty, but all that butter does make you feel a little weighed down. Nonetheless, this was a great fall dish and perfect for a crowd. Check out her recipe and enjoy!