Well since I STILL haven't been able to cook this week (let's see, got back from Boston on Monday night and had Chinese food, we had dance class Tuesday night and went for food afterwards, Wednesday we met my mom, Thursday I met up with a friend and tonight we're going to the movies!), I figured I'd offer up some pics from our recent trip to Boston. I got a brand new camera, the Nikon D60. I'm still trying to figure out a lot about how it all works, but here are some photos from over the weekend.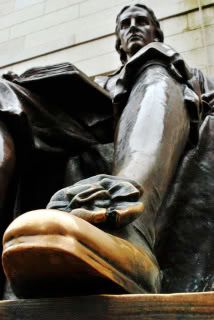 The statue of John Harvard on the Harvard campus. Apparently it's good luck to rub his foot. It's also good luck to pee on the statue but we didn't get that risque.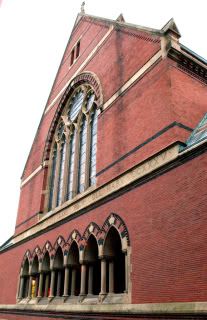 An old church turned academic building. It was beautiful.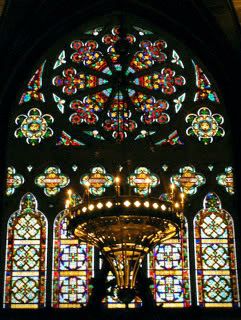 An inside window.
Cemetery at the beginning of Boston's Freedom Trail.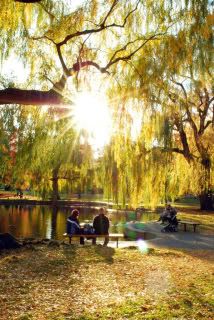 Boston's Public Gardens.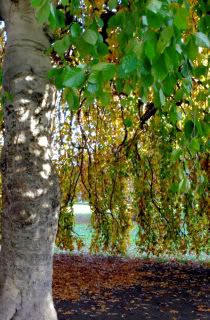 An amazing canopy tree in the park.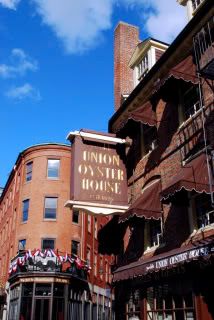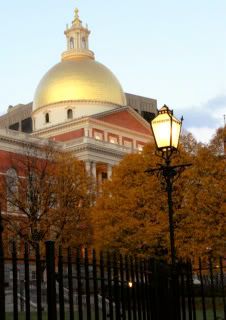 The gleaming state house.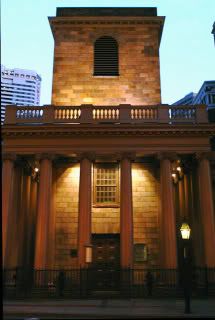 An old church along the Freedom Trail.