My mom's next door neighbors have a fabulous garden - which they've maintained beautifully for years. Every summer, we happily accept their various gifts of produce from berries to broccoli to tomatoes and beyond. Year after year though, the most abundant of all the vegetables seems to be the zucchini.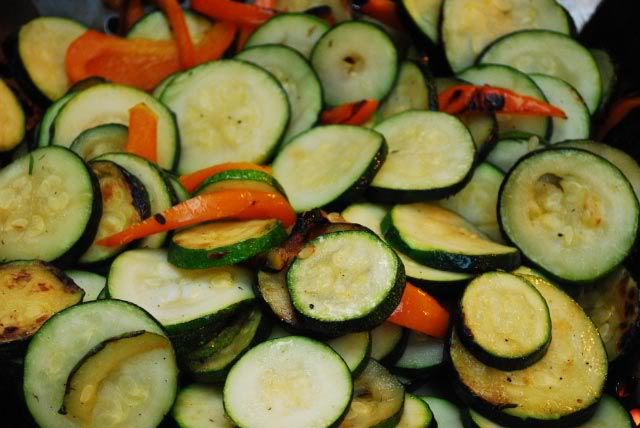 Because of this, I'm always looking for new ways to serve this versatile squash. I love grilled zucchini -it holds up nicely on the grill and benefits from the smokiness of the coals. Usually, I just toss it with some olive oil, a dried herb blend and salt and pepper. I grill it up, serve it hot and mound shredded pecorino romano cheese on the top. Last night though, we wanted something a little different.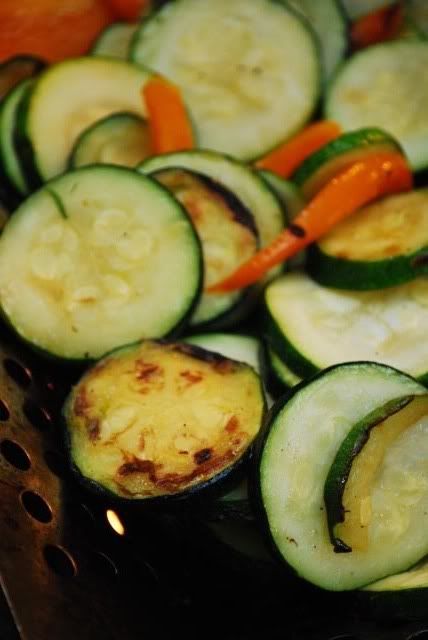 There was an article in the Food section of
The Washington Post
recently about Walla Walla onions. One of the recipes was roasted Walla Wallas with pine nut butter. The idea of making a savory nut butter for vegetables caught my eye so we gave it a shot. It was a nice combination with the grilled zucchini - I threw in a orange pepper for color. Toasting the pine nuts is the key to giving this nut butter a full bodied flavor. Try it over any vegetable or even slathered on some crusty bread and topped with grated Parmesan. YUM!!
Grilled Zucchini with Pine Nut Butter
source: The Washington Post who reprinted it from www.sweetonions.org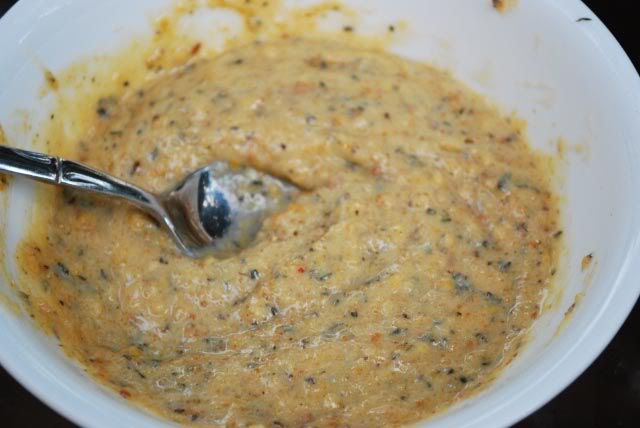 4 medium zucchini, sliced in round discs
1 pepper of your choice, sliced
1/2 cup pine nuts, toasted
6 tablespoons unsalted butter
1/2 teaspoon freshly grated lemon zest
2 tablespoons fresh squeezed lemon juice (my addition)
2 sprigs of fresh rosemary, chopped
1/4 teaspoon salt
1/4 teaspoon pepper
Using a slotted grill pan or grill basket, grill your zucchini and peppers. You can toss them with a little bit of olive oil if you'd like while they are grilling. Meanwhile, combine the rest of your ingredients in a food processor and pulse several times until a butter like consistency is formed.
Once the zucchini has softened and charred a bit on the grill remove and toss with the pine nut butter. Serve with grated Parmesan cheese. Garnish with a rosemary wedge and lemon slices if desired.