So....I may be a little bit pregnant. About 8 and half weeks to be exact! We're so very excited. But at the same time, I'm trying really hard not to fall into the trap of "eating for two." I figured I'd start with some healthy muffins, since breakfast is the most important meal of the day!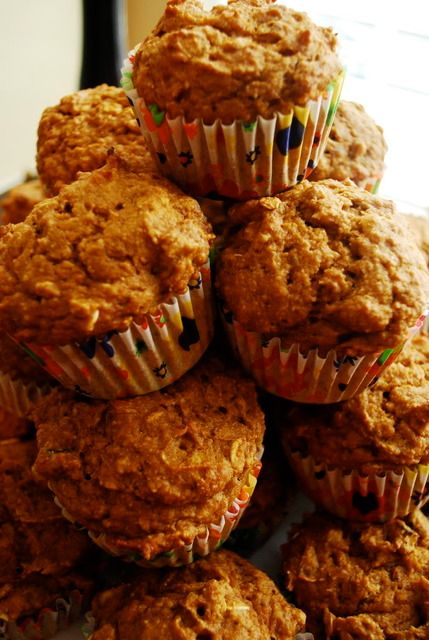 I found these at
Good Things Catered
and also saw another version of them on
Proceed With Caution
. I followed the original recipe on Good Things Catered and they are delicious. Moist, flavorful and actually good for you! Not only will they jumpstart my morning but they pack a nutritious punch of pumpkin, banana, bran and wheat flour. Who could ask for more??
Well, being pregnant my stomach is always asking for more but who's counting? So here's to a healthy, happy pregnancy! And our little muffin-to-be :)