On our first day we explored Old San Juan. It POURED down rain for nearly an hour so we got soaking wet, but we still enjoyed walking around, looking at El Morro and San Cristobal forts, and taking in the colorful architecture. Here are a few shots:
We started out with breakfast at La Bombanera - the oldest bakery in San Juan! Even Rachael Ray has been there on her $40 a day show: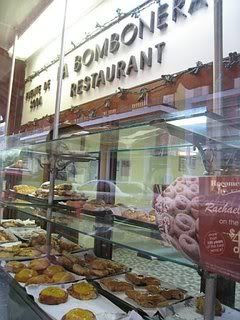 This is a picture of their signature breakfast sandwiches, egg, ham or bacon, and cheese on a Puerto Rican-style danish (similar to a kaiser roll but much more buttery). It's pressed on a hot grill and then topped with powdered sugar. The sweet and salty combo is quite tasty believe it or not:
Then we made our way to the forts in the rain: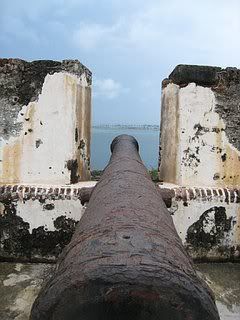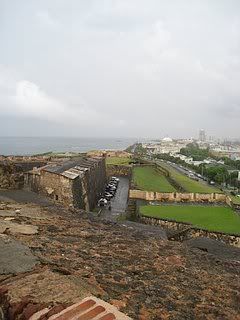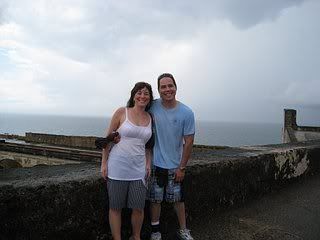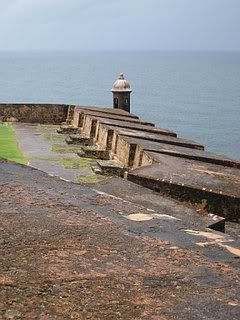 Here are some shots around Old San Juan: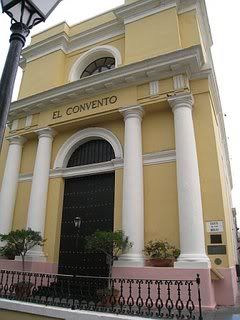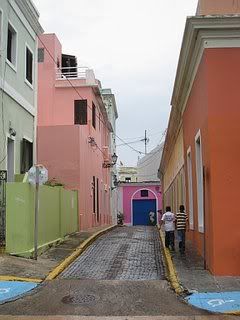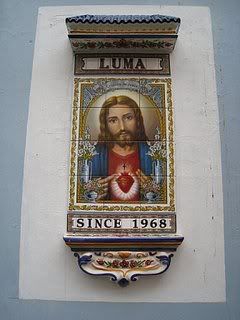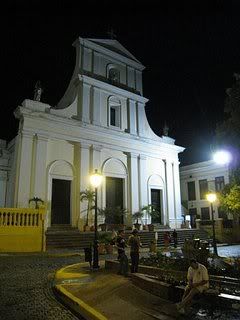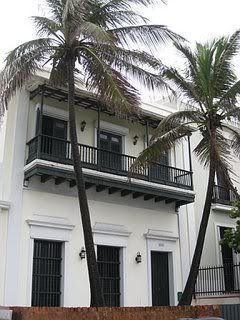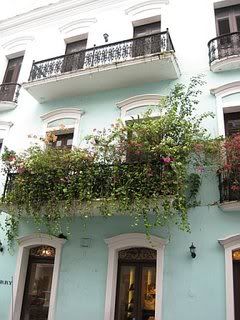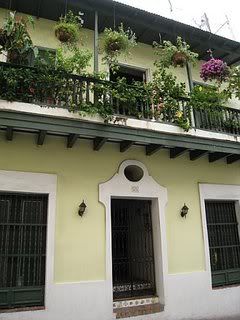 And after a long, boring tour at the Bacardi Rum Factory - I'm telling you please don't waste your time doing this!! - we rewarded ourselves with dinner and mojitos at Raices:
They had great authentic Puerto Rican cuisine and the waitresses wore traditional island dress: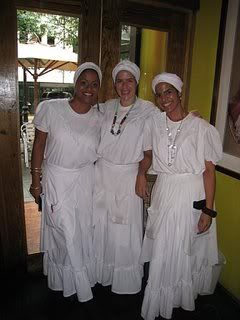 More tomorrow!